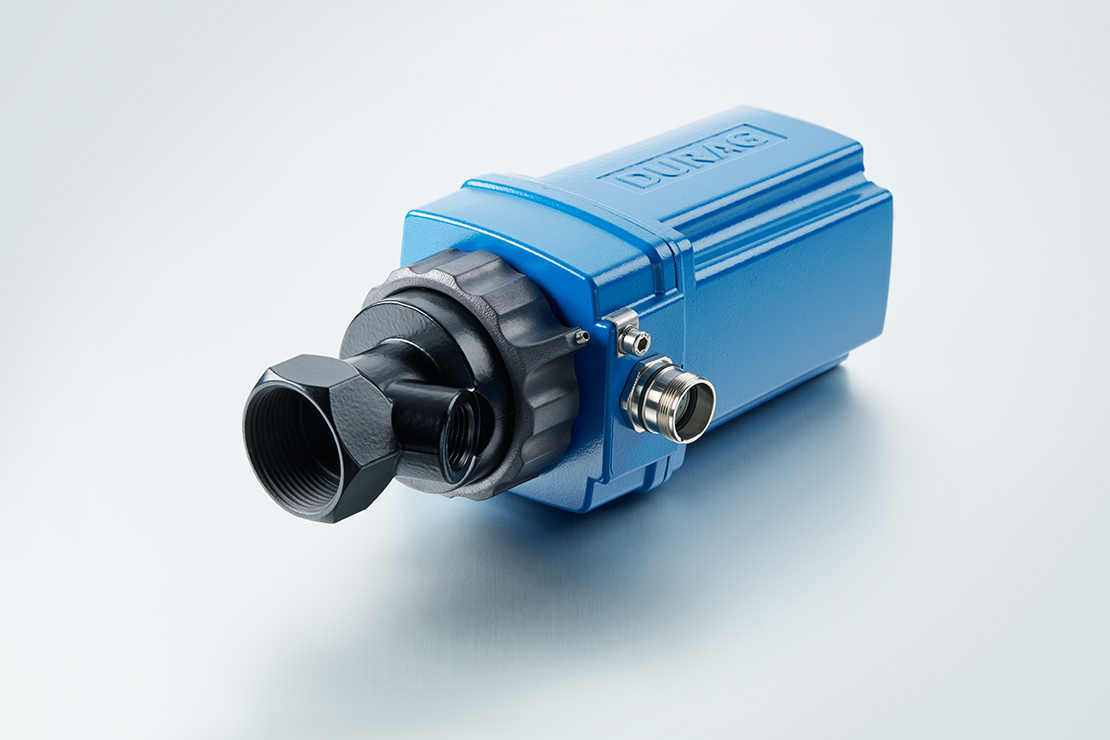 D-LX 200/720

Optical compact flame monitor
Flexible and selective compact flame monitor for high requirements. For optical monitoring of all fuel flames, including in complex multi-burner plants.
Please note that this product was discontinued on December 31st, 2019. Further details are given in the end of life notification (English, German).
Versions with CSA certification can still be purchased.
A modernized successor product is available.
Functionality: Optical flame monitoring
Features
Wide sensitivity range
For ambient temperatures from -40 °C … +85 °C
Consistently two-channel
Measurement of the flicker frequency of the flame
Burner and fuel selective
Optionally with full SIL 3 approval
D-LX 201 InformationCentre for logging of the flame signal and parameters as an ideal supplement for commissioning up to six flame monitors simultaneously

D-LX 720 for application with flexible fibre optic system D-LL 703 / rigid fibre optic system D-LL 704
Benefits
Fulfillment of special requirements: Flexible presettings for different combustion situations and fuels
Same technology for different applications: The same product family can be used for plants in the most varied regions and on the basis of a wide range of systems of standards

Applications
Complex combustion plants including plants with many burners and different fuels
Monitoring of burner flames with widely varying fuels
Combustion processes with high Functional Safety requirements
Combustion processes in continuous operation

Technical Data
Technical data

Explosion protection
Spectral sensitivity
UV, IR
Operating mode
Intermittent operation and continuous operation
Functional Safety
Self-monitoring and fail-safe, supports safety chains up to SIL 3 (high demand mode / low demand mode)
Switching threshold
Flame intensity and flicker frequency
Local display
LEDs – always visible at a single glance for all versions
Flame failure detection time (FFDT)
1, 2, 3, 5 s
Flame ON/OFF contact
1x NO contact
Ready for operation contact
1x NO contact
Switching capacity of relay contacts
Max. 24 VDC, 0.5 A
Analogue output
0/4 … 20 mA, load max. 750 Ohm
Opening angle
6° (D-LX 200)
Electrical data
24 VDC, 5 W, PELV
Ambient conditions
-40 … +85 °C
Degree of protection
IP66/IP68, NEMA 4X

IP65, NEMA 4X (/MP3)

IP66, NEMA 4X (Ex variants)

Connections
D-LX 200:

Sight tube G 1¼″ or NPT 1¼″, F

Purge air G ½″ or NPT ½″, F

Dimensions
Housing P2: 80 x 80 x 250 mm

Housing M5: 100 x 100 x 260 mm

Housing M4: Ø 120 mm, length approx. 310 mm

Weight
Housing (without cable):

P2: approx. 0.9 kg

M5: approx. 1.2 kg

M4: approx. 2.8 kg
D-LX 200/720 ../M4/85Ex
Cl. l, Div. 1, Gr. A, B, C, D T6/T5

Cl. ll, Div. 1, Gr. E, F, G T6/T5; Cl. lll

D-LX 200/720 ../M5/86Ex
Cl. l, Div. 2, Gr. A, B, C, D T6/T4

Cl. ll, Div. 2, Gr. E, F, G T6/T4; Cl. lll
Accessories
Mandatory

Recommended

Optional
D-ZS 033-I - Swivel mount for the alignment of the flame monitor
D-ZS 117-I - Thermal isolator with electrical insulation
D-ZS 133-I - Ball valve for closing the sighting tube
Power supply 24 V - Wide range power supply unit for supply of several D‑LX 200
D-NG 24/05
D-ZS 113 set - Set of orifice plates for insertion in purge air flange
D-ZS 118 - Optical adjustment aid for the alignment of the swivel mount on the sighting tube
D-ZS 140-12 - Terminal box for connecting the flame monitor
D-ZS 141-12 - Terminal box for connecting the flame monitor
D-LX 200 test set - For software supported tests of the compact flame monitors D-LX 200/720
Downloads